THE CITY OF FLAGLER BEACH WANTS TO REMIND ALL RESIDENTS AND BUSINESSES ON THANKSGIVING
(and all times of Year)
NOT TO POUR GREASE, GRAVY, OR FROSTING DOWN YOUR KITCHEN SINK.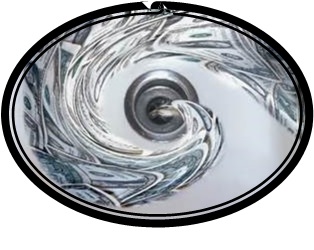 IT'S LIKE POURING MONEY DOWN THE DRAIN, BECAUSE WHEN GREASE CLOGS THE SEWER SYSTEM, IT COSTS THE CITY A LOT OF $$$ TO PUMP AND CLEAN!!!  AND WOULDN'T YOU RATHER HAVE YOUR TAX DOLLARS SPENT ON IMPROVEMENTS?
ALTERNATIVE DISPOSAL METHODS  :
FREEZE THE GREASE IN A BAG OR PLASTIC CAN OR METAL CAN (concentrated juice cans or coffee cans work well)
THROW IT AWAY WITH YOUR TRASH ON THE MORNING OF YOUR REGULAR GARBAGE PICKUP DAY.
FROSTING DOES NOT HAVE TO BE FROZEN—JUST TOSS IN THE TRASH.
Thank you for your cooperation!