Dancing to the Oldies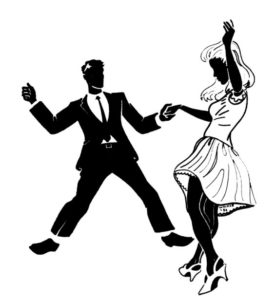 The Flagler Woman's Club invites you to join us Saturday, October 7, from 6 pm 'til 9pm, for Dancing to the Oldies at 1524 S Central Ave, Flagler Beach.
Get up and dance, sit and sway, tap your feet or sing along to the music by Debbie Owen and Tony T. 
$15 per person – Hotdogs, Chips, Rootbeer Floats.   B.Y.O.B.                                    
Reservations needed so call Barbara Macready – 215-209-9332
   (partial proceeds to benefit the Hurricane victims,  St. Vincent de Paul, Flagler Senior Services and the Free Clinic – Thank you for your support)
"A COPY OF THE OFFICIAL REGISTRATION AND FINANCIAL INFORMATION MAY BE OBTAINED FROM THE DIVISION OF CONSUMER SERVICES BY CALLING TOLL-FREE WITHIN THE STATE. REGISTRATION DOES NOT IMPLY ENDORSEMENT, APPROVAL, OR RECOMMENDATION BY THE STATE."
The disclosure statement must include a toll-free number and website for the Division of Consumer Services which can be used to obtain the registration information.
• 1-800-HELP-FLA (435-7352)  • www.FloridaConsumerHelp.com (Note: This will replace www.800helpfla.com)