PUBLIC SERVICE ANNOUNCEMENT
June 26, 2017
"Floating Sky Lanterns & Aerial Drones – July 4th Festivities"
This year the Flagler Beach Police Department is once again requesting that aerial drones and floating sky lanterns stay grounded during this year's Fourth of July festivities.
"Last year we issued a similar request and compliance by the public with that request was outstanding.  We're issuing this year's request in advance for the event in order to obtain similar results'" said Flagler Beach Police Chief Matt Doughney. "The helicopter allows us to identify traffic problems in real time and create solutions that are not easily recognizable at ground level.  Having the helicopter in unoccupied airspace after the fireworks is greatly appreciated".
The increased use of aerial drones by the public over the past few years, along with the release of numerous floating sky lanterns after the 2015 fireworks presentation, has prompted this request.
In cases requiring an emergency response by Fire Flight, the helicopter may be required to land in a public area or near the beach.  Flying drones in or near an emergency helicopter pose a risk to the pilot as well as the general public and under FAA guidelines, unless you have a permit, they're unlawful in Flagler Beach due to our close proximity to Flagler County Airport.
"While floating sky lanterns and drones may be beautiful to look at or fun to fly, they create a serious conflict with airspace," Doughney continued.  "The safety of the public and the crew of the helicopter is our utmost priority".
This request is being made in a proactive effort to reduce any conflicts in airspace.  We want this year's event and subsequent traffic egress to be as safe as possible.  Your compliance with this request is greatly appreciated.
For more information regarding this request, please contact Chief Doughney at (386) 517-2022.
#FlaglerBeach4th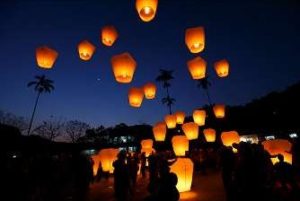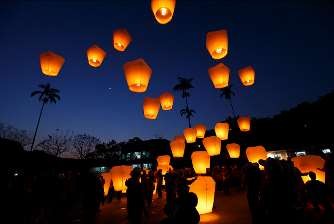 Floating Sky Lanterns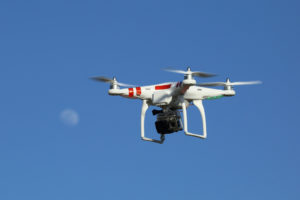 Aerial Drone