"Police & Local 7-11 Partner for Gratis Vouchers to Reward Youth"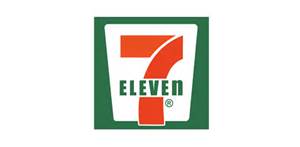 The Flagler Beach Police Department and the local beachside 7-eleven store have partnered to reward the youth of our community when they display good moral character, citizenship and community spirit.
Starting tomorrow, Tuesday, October 10, 2017, Flagler Beach Police Officers will be issuing "Gratis" vouchers that when presented to a child will allow them to receive a free ¼ lb. hot dog, a free taquito and a free single serve 7-select chips.  Two-hundred (200) "Gratis" vouchers will be distributed and are valid until December 31, 2017.
"It costs nothing to be nice to others and the definition of "Gratis" means without charge; free. This partnership will help show our children that being a good citizen, making good decisions and being friendly literally pays off" said Flagler Beach Police Chief Matt Doughney. Doughney continued by stating "Partnering with our local 7-11 to reward and reinforce the positive behavior of our kids is a great idea and it's something we're proud to support".
The Flagler Beach Police Department is extending the "Gratis" vouchers to parents, business owners and neighbors in our community who serve as "eye witnesses" and would like to help acknowledge a child's community spirit and good will.
If you know a child that you believe deserves a "Gratis" voucher, please free to contact:
Chief Doughney at (386) 517-2024 or stop by the Flagler Beach Police Department
Monday-Friday 8:00 a.m. – 5:00 p.m.