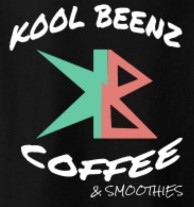 The Flagler Beach Police Department and "Kool Beenz Coffee" have partnered to host "Doughnuts with Doughney" on Monday, February 25, 2019 from 9:00 a.m. to 11:00 a.m. "Kool Beenz Coffee" is located at 1842A South Oceanshore Boulevard, in Flagler Beach, Florida.
"Doughnuts with Doughney" is similar to "Coffee with a Cop" in that it provides the public an opportunity to meet and speak openly with Chief Doughney about issues and/or concerns in Flagler Beach. The location of the meeting provides citizens easy access to "Kool Beenz Coffee" and Chief Doughney, in a relaxed, non-threatening atmosphere.
"The new year is under way and before you know it Bike Week and Spring Break will be right around the corner. We'd like to hear about any concerns that our citizens may have with our City, whether it's with regards to upcoming Spring events or the A1A construction project." Doughney said.
Doughney concluded by stating "The owners, Jody and Tim, are new business owners in our City and the "Kool Beenz Coffee" is located within the A1A road work zone. We want everyone to know that our businesses in the A1A work zone are open during the A1A project. We look forward to receiving input from our community on any issue, so that we can address their concerns, which in turn will help make our City a safer place to live, work and visit".
Should you have any questions or need additional information, please contact Chief Doughney at (386) 517-2024.